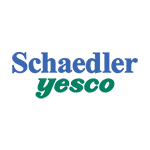 ONQ WP3411IV
ONQ WP3411IV DECOR OUTLET STRAP 1 PORT IV (M10)
On-Q Decorator Outlet Strap, Non-Flexible Vertical Orientation, Series: WP Series, 1 Gangs, 4.19 in Length, 1.65 in Width, 0.28 in Thickness, Blank Keystone Cutout Connector, 1 Ports, Surface Mounting, For Use With: Decorator Style Faceplate, Plastic, Ivory
Residential, Data and Video Applications
On-Q Decorator Outlet Strap, Non-Flexible Vertical Orientation, Series: WP Series, 1 Gangs, 4.19 in Length, 1.65 in Width, 0.28 in Thickness, Blank Keystone Cutout Connector, 1 Ports, Surface Mounting, For Use With: Decorator Style Faceplate, Plastic, Ivory
STRAP OUT DECORATOR 1 4.19IN 1.65IN SURF
ECCN: EAR99|UL Listed

Material: 

High Impact Plastic

Special Features: 

Supports Keystone Application Inserts, with most insert combinations compatible. Outlets mount in On-Q Installation Brackets or low voltage mud rings. Fits decorator-style faceplates.