Online Billing Transition
Current Online Billing Users – Transition Instructions

Please note, this is for users with an online billing account prior to November 4, 2020.
On November 4, 2020, you should have received an email that included a login name / user name and a password.
This is a one-time password, and you will be prompted to update your password during your next visit to the site. These credentials are only valid for 90 days.

1) To sign into Invoice Gateway using your new login name and password, please click on the following link: https://secure.billtrust.com/schaedler/ig/signin?
If you cannot click this link you should copy and paste the entire link into your web browser and hit enter.

2) Once you click the Sign Up button, you will be directed to enter a new username and password, plus fill out answers to 3 security questions in case you forget your password.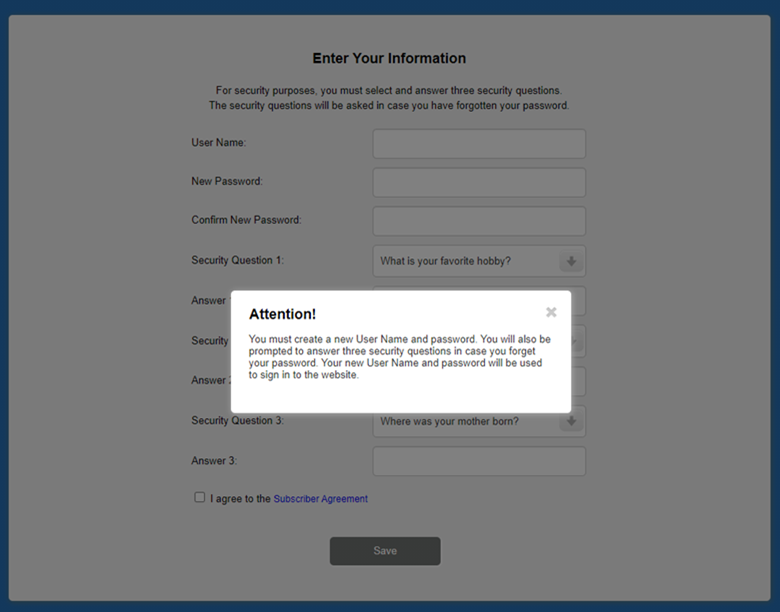 3) Once that is completed, you will be able to return to the Sign In screen where you can log into your account with your own newly
updated credentials.