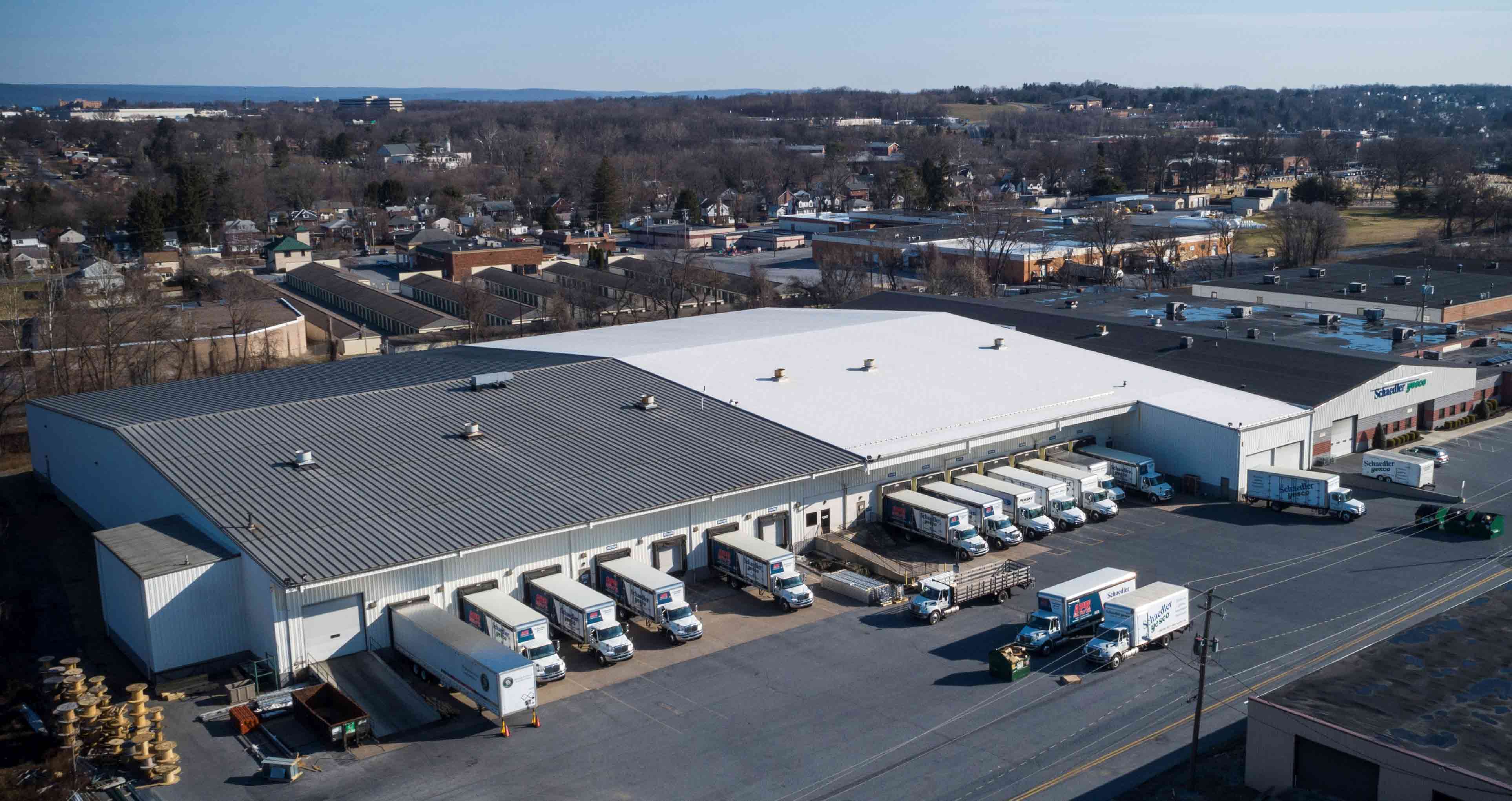 We Know Warehousing & Distribution.  
With over 300,000 square feet of warehouse space of our own, we know a thing or two about designing an efficient and productive distribution space.
We have focused teams of specialists in these key areas:
Automation
Machine Safety
Lighting & Energy Efficiency
Data Networking
MRO & Spare Parts
What happens if your warehouse automation system shuts down?

No matter how robust your automation system is, we can help keep your machinery running smoothly so you can meet your KPI goals. 

We can help with:

Life Cycle Studies 

 Aging infrastructure is a big reason for unscheduled downtime. Our team of specialists can help you understand the risks and opportunities for your specific application. This review will help you determine which assets present the most risk and how you can be proactive in avoiding downtime.




Modernization Plans 

Another benefit of performing a Life Cycle Study is that it can help you create a Modernization Plan for your facility. By understanding the risks, obsolescence schedule, and benefits of newer components, you can prioritize upgrades with confidence. Our team can help you make the best decisions for your facility and your budget.




Spare Parts & Repairs

When downtime occurs, it's critical to get back online as soon as possible. We can help you determine when it makes sense to have spare parts on hand for quick action. We can also set up repair services for your parts so they can be put back on your shelf as your backup.




Training Support

Having spare parts isn't very helpful if you don't have the in-house skill to get your machines running again. From introductory courses to skill brush-up, we offer a variety of methods for ensuring your team has the knowledge needed to succeed. Training is available as off-site learning, on-line self-paced, or even customized at your facility. Let us help you help yourself.




Support Services

Sometimes you need Support comes in many sizes. Whether you just need some occasional help or you need some serious technical assistance, we can help determine the best Support Program for you. 
We're Serious About Safety.

Safety is a broad term that encompasses many areas.  We can help!

Machine Safety

Beyond gates and common safety practices, Rockwell Automation has made machine safety an important part of its products. Smart Devices not only protect personnel but can actually improve productivity and business performance.

Click here

for more information about Machine Safety.

Electrical Safety

Lock Out / Tag Out is critical to keeping your team safe.  We offer the training and products necessary to help you stay both safe and compliant.
Energy Solutions to Control Power (kW) and Reduce Energy Consumption (kWh)

Installing energy efficient electrical solutions is one of the best things a building owner can do for asset optimization and environment stewardship.




Schaedler Yesco has organized a strategic Energy Solutions team that takes advantage of the various disciplines within our organization to help the customer better understand how they can reduce energy consumption and control demand, save energy, money, and achieve a return on investment. Our goal is to enhance our customers' business by being on the leading edge of energy efficient and environmentally friendly electrical solutions that solve today's various energy issues.



We can help improve communication, security, and data transmission.

Our Data Networking team specializes in a variety of areas including Structured Cabling, Surveillance, Access Control, Uninterruptible Power Supply Systems, Data Center Air Conditioning, and system design.  Let the team at Schaedler Yesco help make your next project a success.



When it comes to MRO, efficiency and speed are key.

We stock thousands of the most used items so you can stay productive. Whether picking up at one of our 23 locations, organizing regular deliveries of your most needed items, or using our on-site vendor-managed inventory program, we'll help you and your team stay ready for whatever comes up.