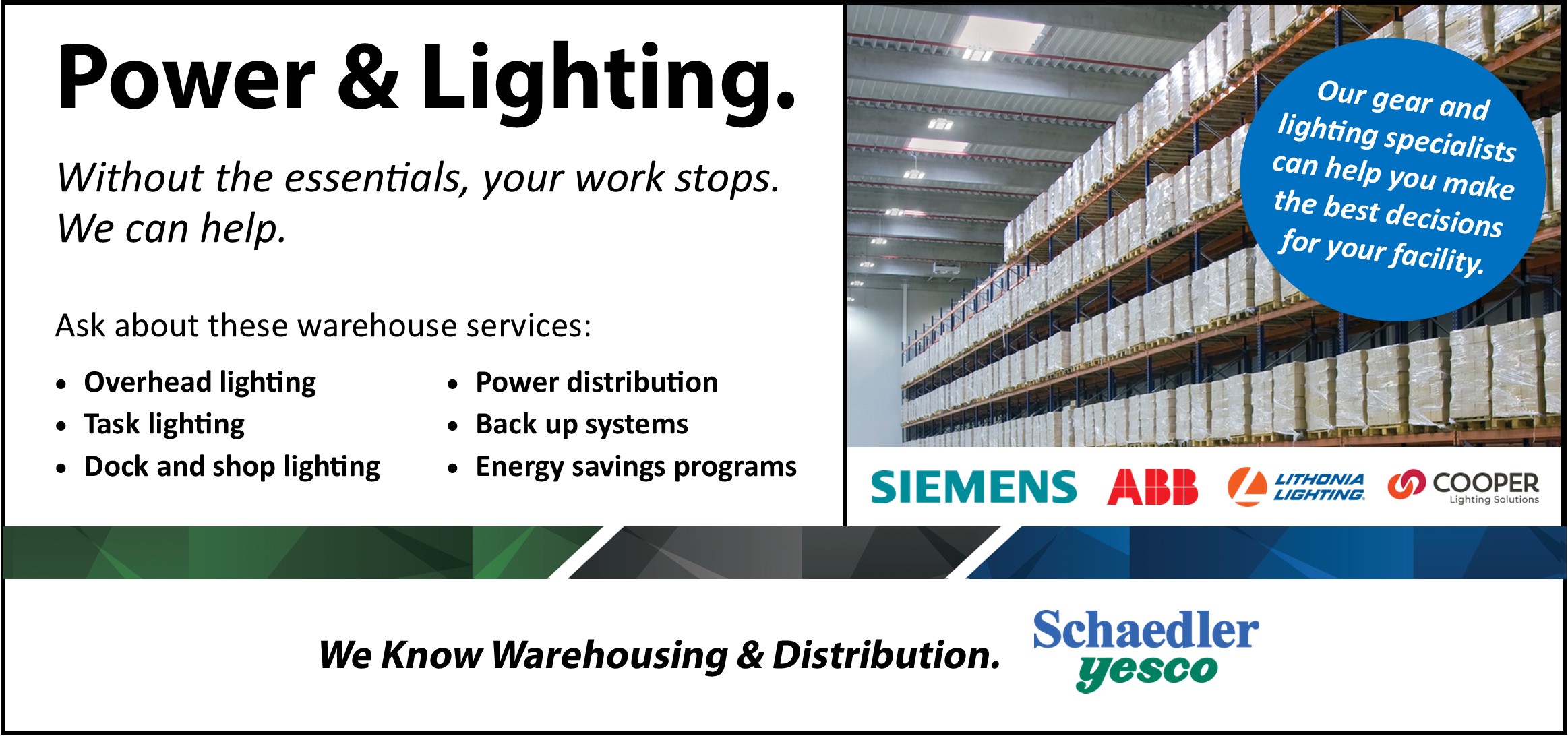 ---


There are a lot of moving parts in a well-oiled machine.
The same is true for warehousing and distribution. If one part doesn't function well, it can throw off the rest of the system.
Power and lighting are the basics when it comes to your facility and key to maximized productivity.
Power
A valuable gear partner offers more than just the product you plan to install. At Schaedler Yesco Distribution, we are proud to have a deep bench of professionals to support your power distribution needs.
Lighting
The right lighting can make a huge difference to your productivity. From overhead high bays to focused task lighting, we can help you plan the right product for your specific application. Besides choosing the right products, our team can even help you create the best lighting plan for your space.
Energy Savings
Installing energy-efficient electrical solutions is one of the best things a building owner can do for asset optimization and environmental stewardship.
Schaedler Yesco (SYD) has organized a strategic Energy Solutions team that takes advantage of the various disciplines within our organization to help the customer better understand how they can reduce energy consumption and control demand, save energy, money, and achieve a return on investment.