Schaedler Yesco is dedicated to providing a complete solution for all of your construction project needs.
Our Lighting Certified Professionals, Electrical Engineers, and the rest of our experienced staff can create a custom solution that not only meets but exceeds the specifications of your project. We also offer valuable services that can make your project more profitable and easier to manage. Our goal is to eliminate the typical problems associated with construction projects.
Complete Product Solutions
GEAR & POWER DISTRIBUTION
Switchgear
Switchboards
Panelboards
Power Metering
Transformers
Generators
Lighting Control Panels
MOTOR CONTROLS
Correction Capacitors
High Efficiency Motors
Variable Frequency Drives
Self Starters


SECURITY, FIRE, SURVEILLANCE, & CALL CENTER SYSTEMS
Closed circuit TV monitoring and recording system design
Fire alarm system design
Security and access control system design
Public address and intercom system design
LIGHTING DESIGN & CONTROLS
Plan & Spec Packages from the Top manufacturers
3D & CAD-Based Custom Lighting Designs
Code/Government Compliant Designs
Lighting Control Systems
Energy Solution Audits & Designs
Rebate/Grant/Tax Deductible Incentives
Energy Efficient Lamps, Ballasts and Fixtures
LED / Induction / CFL


DATA NETWORKING
Fiber optic backbone and loop design for site and physical plant
Ethernet backbone and networking physical plant distribution design
Wireless communication and network design
WIRE & CABLE SERVICES
Parallel reels
Color coding 
Pre-installed pulling heads
SIMpull™ reel solutions
Local cut service


ENCLOSURES
Various enclosure types & configurations
Large selection of sizes in stock
In-house custom modifications 
COMMODITIES
Cable Tray
Wire
Conduit
Grounding Systems & Products
Medium Voltage Cable
Surface Raceway
Lighting Protection Systems
Devices
Steel Boxes and Covers
Project Management Services
Complete project coordination to insure proper handling of your order

Real time project tracking for proper onsite labor force planning and coordination

Project coordination of one or multiple releases and change orders

Customized invoicing to accommodate your project schedule and conditions

Detailed documentation to meet project General Requirements

Handling of all claims and credits for a cost saving completion to your project

Complete close-out documentation for finalization of your project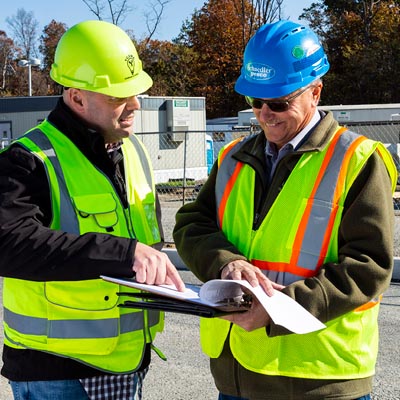 ---
Project Staging and Storage
Simple Storage - We store the skids as they come in from manufacturers, and ship them to your jobsite when you are ready for them
Staging & Storage - We order your project in and store by fixture type, allowing you to release only the quantities and types you want throughout multiple stages of the project.
Custom Storage - Our standard Staging & Storage service with added features specific to your job.
---
---
Site Inventory Management
On-Site Job Trailers and Job Boxes for local access of your inventory to onsite staff

Customer stocking programs customized to suit your project specific needs

Project Staging capabilities based on your long term and immediate project requirements

Contractor Packs for consolidated inventory control

Sub Assembly

24 Hour Availability
---
SIMpull™ Wire Services
Saving time and reducing labor is essential for staying on schedule and on budget. Whether you choose a la carte or use the full system, SIMpull from Southwire can play a big part in your efficiency and productivity.
---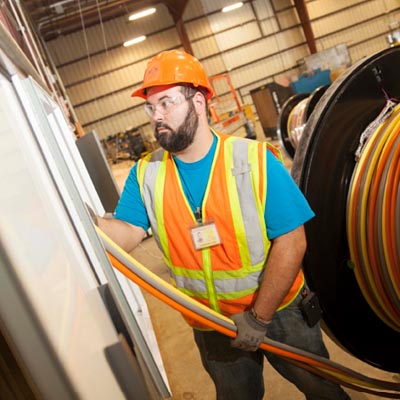 ---
Lighting Certified (LC) Professionals
Schaedler Yesco has 3 LC's on staff to assist with your lighting needs. If you are considering an indoor or outdoor lighting project, our lighting specialists will provide the most energy-efficient and aesthetically pleasing layout possible. Recognizing the goal of producing more light while consuming less power, we've become a Green Lights ally, by using, offering and encouraging the use of environmentally friendly lighting products.
---
Residential Building Specialists
From metering and rough-in to fit and finishing, we understand what you need to complete a project you're proud to put your name on. With specialists available throughout our market, you're never far from a quick solution that meets your specific needs.
---