Manufacturing & Plant Services
Successfully running a plant floor can be challenging.
We understand and we have the specialists and programs to help you meet your production goals, reduce downtime and maintain a safe facility. We know that one of your biggest concerns is avoiding downtime.
How quickly can you recover from downtime?

Do you have parts on-site to speed repairs?

Do you have the skills on staff to work quickly?

Do you have a plan to minimize your change of downtime to begin with?
We offer support in many areas that can help:
Some services are not available in all markets.  
Contact your Schaedler Yesco Sales Rep for more information.
---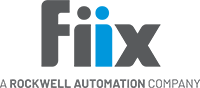 Fiix's maintenance platform has the tools to help you cut downtime, extend asset life, and more. Schedule work with one click, react to emergencies in seconds, and reduce downtime by 27% with Fiix's CMMS.
---
Product and Application Support
If your equipment goes down, how prepared are you to recover quickly? You may need some level of outside support, especially if you face skills shortages, obsolescence, and complexity.
Our industrial support services give you a single point of access to highly trained engineers and replacement parts when you need them.
Our tiered offering provides the right level of support to meet your needs:
On-Demand Support to address your top challenges and fill skills gaps
Integrated Support to stay productive and positively impact your daily operations
Managed Support for customized options that improve performance
---
Asset Management
Understanding the state of your assets is critical to plant optimization. Together, we'll review your assets and develop a lifecycle map to help you get the most out of your infrastructure. Armed with this information, you'll be able to plan proactively for the next event on your plant floor.
Reduce your MRO costs

Review your storeroom processes and practices so you have ready access to critical spares

Identify your greatest obsolescence risks 

Develop and execute modernization projects

Use the data within your system to improve asset performance

Identify issues before they materialize into downtime events
---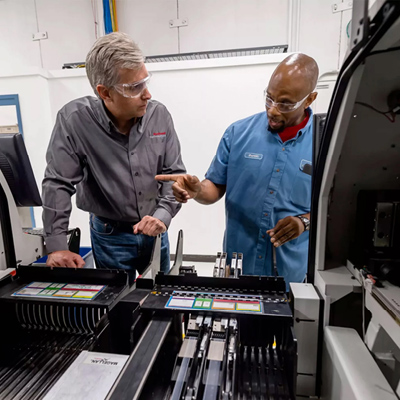 ---
Remanufacturing Services
With a proven and consistent process in place, you can restore your Allen Bradley equipment to its original operating condition to make sure it will function reliably. Our proprietary Remanufacturing process extends equipment life and gets the unit back to you in like-new or better condition. We update it with the latest firmware, implement engineering changes impacting safety, reliability or performance, and functionally test it to current manufacturing standards. This provides the ability to track warranty, potentially saving you thousands of dollars on unnecessary billing. 
Factory-authorized Repair
Rockwell's 10 global, ISO-certified equipment remanufacturing facilities use the same high-quality parts, standards, and specifications as the original manufacturing process. This means you can restore your automation equipment to like-new or better condition, to enhance performance and extend product life. Depending on the service level you select and your region, all remanufactured equipment includes a 12-, 18-, or 24-month warranty.
Priority Exchange Services
Obtain rush delivery of a proactive replacement for exchange from over 50,000 Remanufactured Allen Bradley catalog items inventoried at the Rockwell Automation global parts hubs. The entire unit has a 24-month comprehensive warranty. With our priority exchange service, a replacement part is sent to you next day.
Industrial Repair Services
No matter who manufactured your automation equipment, we can repair it. Rockwell provides industrial repair services on 200,000 items from 7,000 plus manufacturers. Simplify your operations and achieve a quality result by using a single-source repair provider. Repaired equipment is protected by a 12-month warranty covering the entire unit, not just the repaired components.
---
Modernization
When you're looking for increased production, more valuable data, and improved safety, it's time to create a Modernization Plan .  We understand that you can't just replace everything all at once, not only can it be a budget-buster, but it would require downtime you just can't afford.   We'll work with you to understand what lifecycle stage your equipment is in and help you create a plan to prioritize and upgrade key elements. This information will allow you to help reduce downtime but will give you a schedule of upgrades for budget planning.
---
Failure to maintain a safe environment can have catastrophic effects on your business.
We can help identify safety issues that could affect your staff and your bottom line.
Lock Out Tag Out procedures and training

Maintaining Arc Flash Study

Maintaining Arc Flash Certification for your staff

Safety Risk Assessments

Glove Testing program

Personal Protective Equipment
---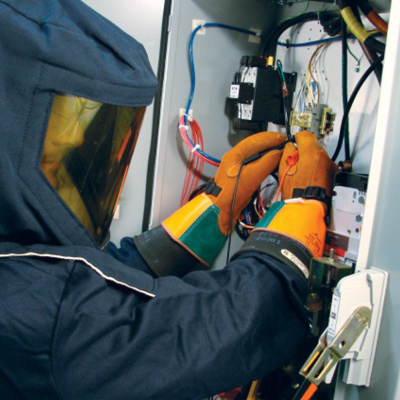 ---
Workforce Support & Training
Turnover and retirement are a real threat to the plant floor.  As tenured staff with critical knowledge and experience leave the workforce, qualified replacements are an issue. Having a workforce development and training strategy can help you build the skill sets you need in your facility.  Your investment in your team now will allow them to support the floor when it's critical.