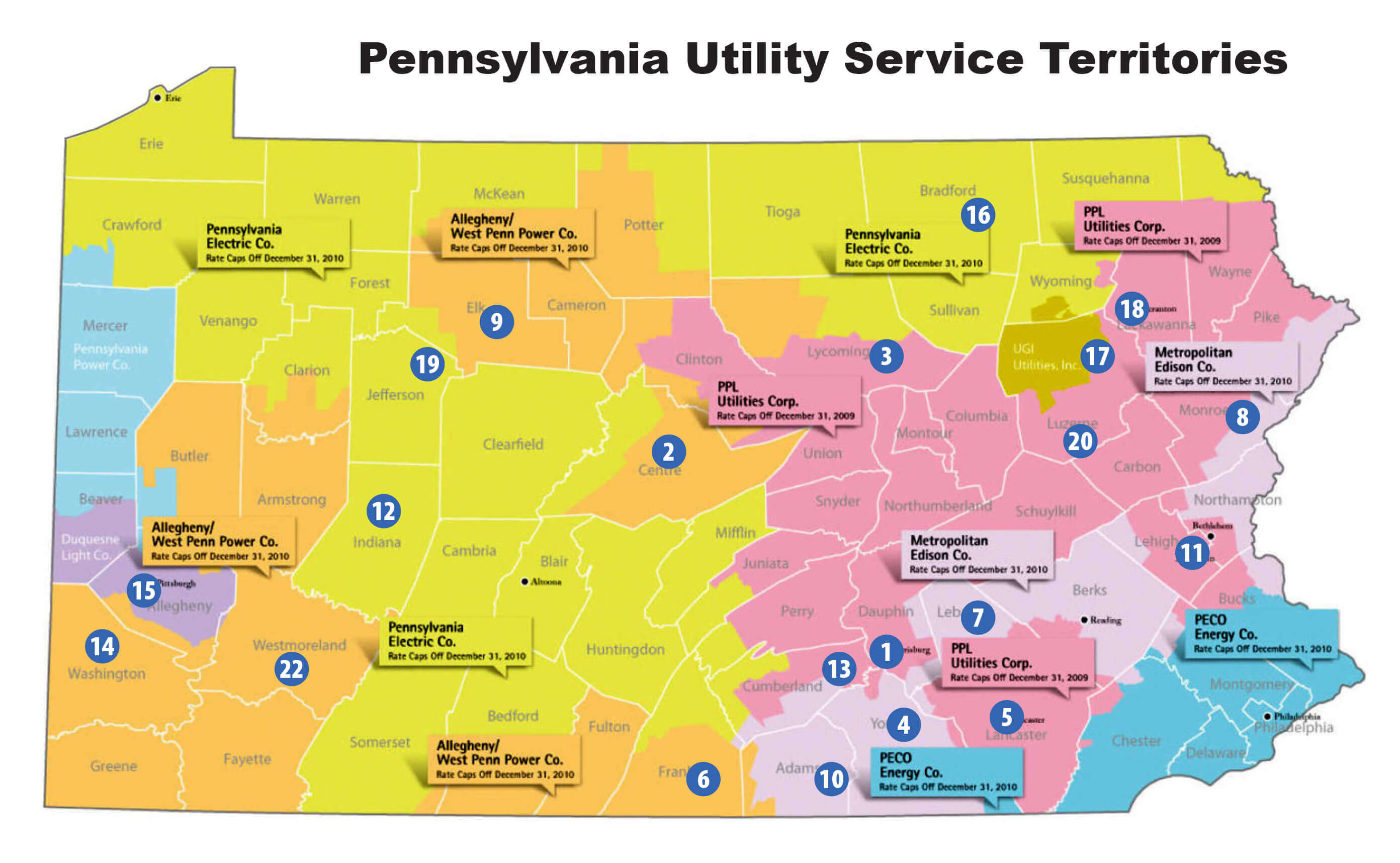 *PPL Service Areas are outlined in dark pink
Instant Rebates
Get instant lighting discounts at Scheadler Yesco – with no wait and no paperwork! Only participating distributors can offer you instant rebates:
For maintenance projects, installed by the end-user or the end-user's contractor
For retrofit applications only. (New construction is not eligible but can be submitted through the PPL Standard programs  Can be used by any sized PPL business customer
Contractors or customers may purchase specific, pre-qualified products from participating distributors at a discounted (incentive) price.
Pre-approval is required for projects receiving over a $3,000 incentive
No incentive application is required. Simply provide the following when you order your materials:

PPL account number 
Installation business name 
Installation address 
Building type
Contact name and number
Click here to learn more about the PPL Instant Rebates and the discount amounts by lighting type.                      
Energy Savings Rebates & Project ROI
The specialists at Schaedler Yesco can also help end-users with rebates based on energy usage. In these cases, we'll work with both the contractor and the end-user to identify the retrofit product plan, the current energy usage, and the estimated savings to determine the project ROI. For more information, contact an Energy Specialist.  
Schaedler Yesco Distribution, Inc. participates in the PJM Capacity Market program. Purchaser assigns the rights to offer any electric demand savings achieved through this project into the PJM Capacity Market to Schaedler Yesco Distribution, Inc.- see LEVCHR