The tools you choose can determine how efficient (and safe) your project will be.
They say that every second counts...and we believe them! Whether you're up against a tight deadline or looking for increased productivity to help boost your profit, don't overlook the importance of the right tool.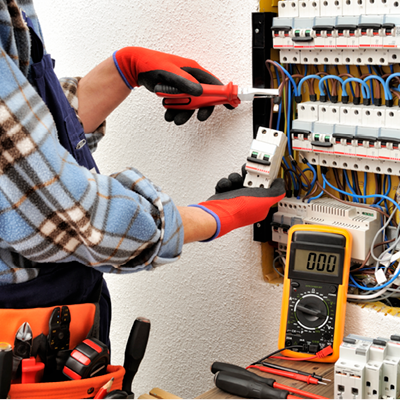 Tools / Testers / Batteries

Hand Tools
Ladders
Meters & Testers
Mice (Conduit Pistons)
Power Tools
Pull Rope
And More
The electrical industry is dangerous if you don't use the right tools.




Hand & Power Tools

From the highest quality hand tools to powerful cordless convenience, our partners offer the quality you need to safely meet the rigors of the job. We stock the most common tools and accessories for your convenience, but if you need something a little out of the ordinary, we can get it fast! Just let us know.



Pulling Tools

Moving, setting up, and paying off feeder cable reels can be extremely challenging, often requiring a tremendous amount of labor, equipment, tools, physical effort, and time. At Schaedler Yesco, we proudly offer a real solution -- The SIMpull™ solution. This system combines a revolutionary reel with complementary pulling tools and accessories that make payoff easier and significantly safer. Can you safely move a 6,000 lb. reel without a pallet jack or other equipment? You can with the SIMpull solution.











More Information about Tools