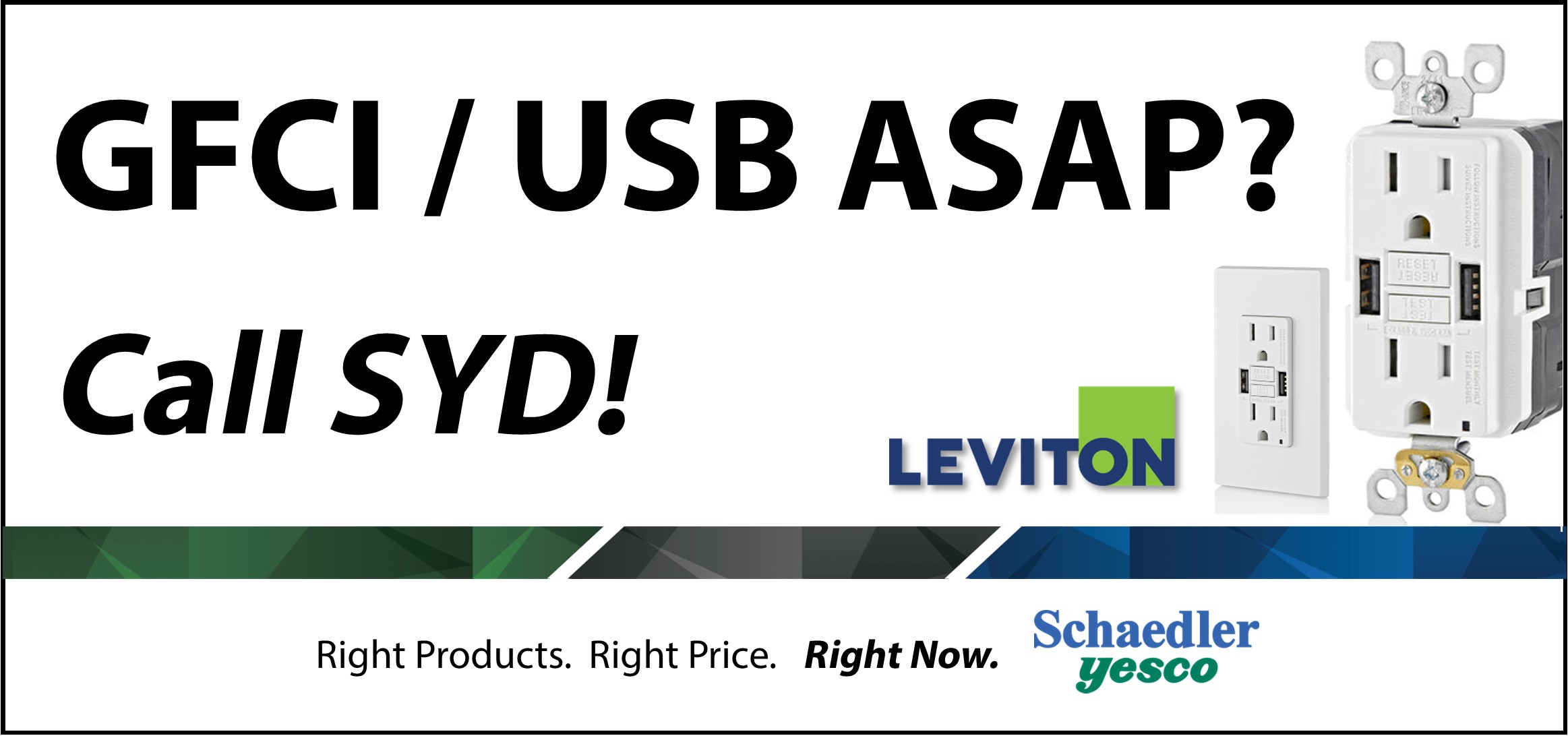 ---


Make your project stand out with USB In Wall chargers!


As a residential builder, you need every edge to make your project sell quickly and at the best price you can get. During a "normal" buying environment, the average buyer will visit a dozen or more homes before making an offer. As inventory and interest rates rise, making YOUR home stand out from the clutter is more important than ever. One way to do that is by building in convenience. From Smart controls to small, but meaningful upgrades, we can help you stand out.
With the higher power needs of home office equipment such as tablets and laptop computers, a power supply that can keep up is essential. Leviton's line of Power Delivery enabled USB In-Wall Chargers deliver maximum power for faster charging.