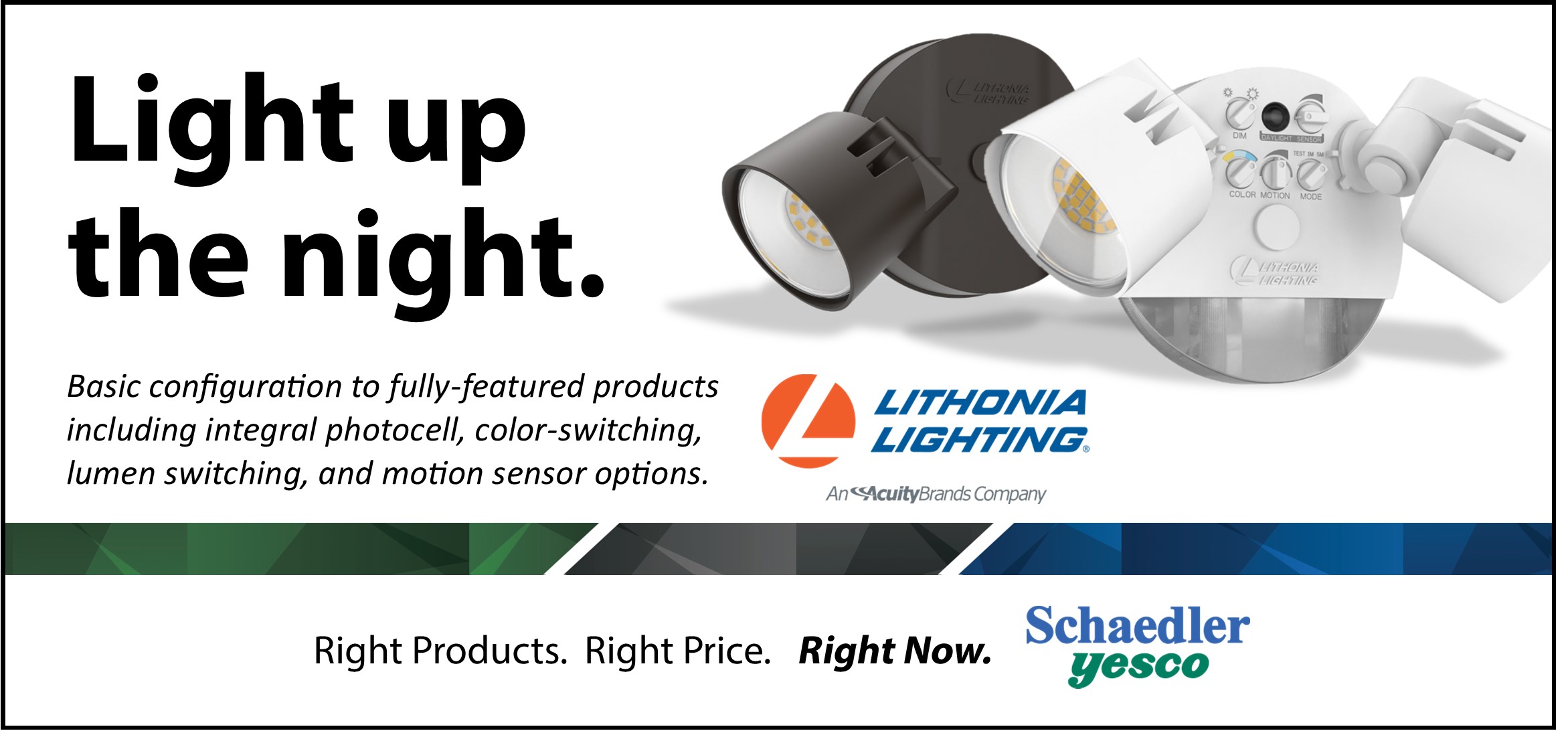 ---


Don't forget exterior lighting!


Your exterior lighting plan is just as important as your interior design. Not only does proper lighting lend itself to incredible curb appeal, but it's critical for the occupants' safety and security.
In addition to safe navigation around the home's exterior, high-quality, well-placed lighting can deter assault, theft, vandalism, and building break-ins.  
Lithonia's HomeGuard LED family of residential security lights, with rugged die cast aluminum construction, are long-lasting, energy-efficient solutions for replacing incandescent PAR lamp fixtures. Mounted on the wall or under the eaves, these luminaries provide reliable security lighting in residential and commercial applications.
Choose from a cost-effective configuration for simple switched circuit applications to fully-featured products that includes an integral photocell for automatic dusk-to-dawn lighting, color-switching, lumen switching, and motion sensor options. 
With no-tool easy-aim lamps, fast installation, and a lumen range from 1,700 to 4,100, the HomeGuard LED security light family is easy-to-install, making it your best choice.
Available at Schaedler Yesco
Stop in at one of our locations or shop online.