Cooper Lighting Solutions
Better To Play it Safe Than Sorry When it Comes to Viruses/Bacteria
With students returning to schools and employees starting to go back to the office, it's essential to be doing everything possible to keep them safe.
That's where Cooper Lighting Solutions Fail-Safe's GUV Air Disinfection products come in. The GAC Germicidal air ceiling mount and GAW Germicidal Air Wall Mount harness the power of Germicidal UV, an effective solution against hundreds of bacteria and viruses.
How Does It Work?
UV emission is shown to deactivate viruses and kill fungi, mold, and bacteria in a relatively short amount of time. No pathogen that was tested is resistant to UV-C. Cooper's Fail-Safe products are coupled with an air filter that continuously cleans and recirculates air.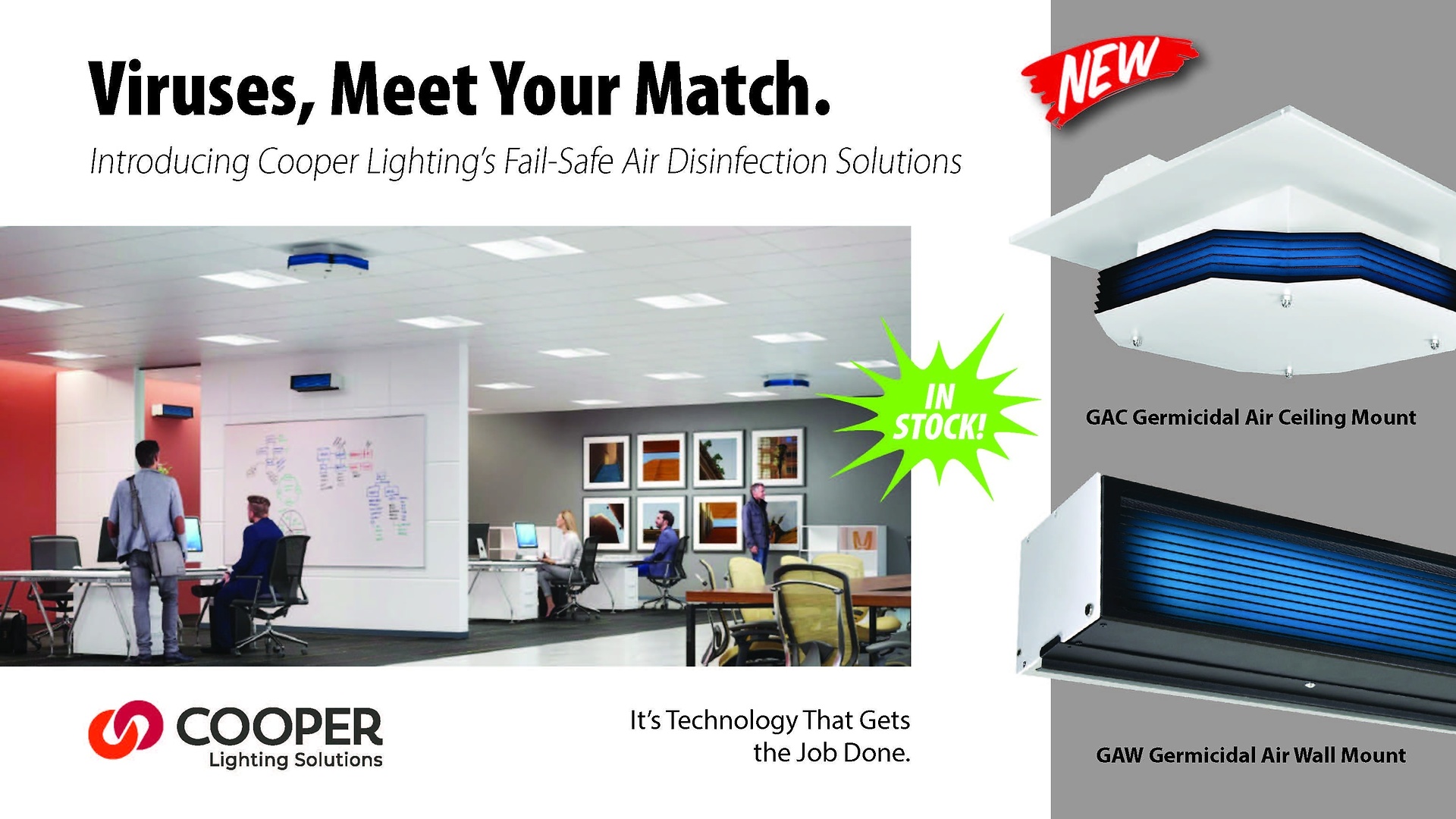 Is it Safe To Use When People Are in the Room?
The products are safe to use in occupied spaces because they only distribute the UV-C in the upper air, away from people, without worrying about unique controls. That way, the product is working to keep the air safe even while students, employees, and customers are in the room.
Watch this video to learn more about how it works in rooms:
How is it Different From Air Filters?
Unlike air filters, it doesn't only purify the air. Fail-Safe contains the same UV lighting technology that medical facilities have used for years to sanitize rooms.
Contact your Schaedler Yesco Sales rep for more information about the products or purchase the
UV-C Air Disinfection Wall Mount here
and the
UV-C Air Disinfection Ceiling Mount here.