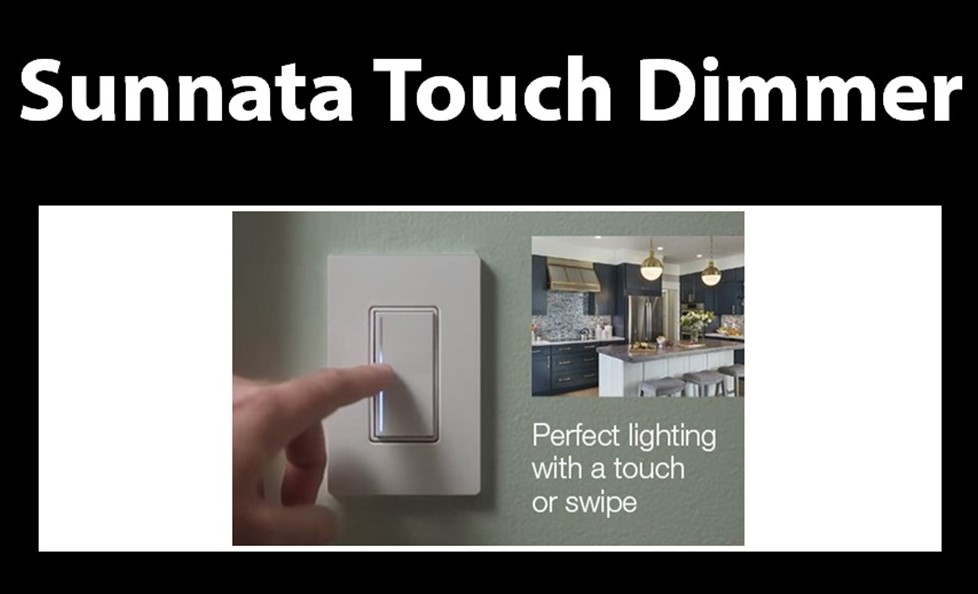 New! Sunnata Touch Dimmer with LED+ Technology -

Learn More Here
Touch or swipe the light bar to set your lights!
Works well with all bulb types: LED+ Advanced Technology provides superior dimming for dimmable LED, incandescent, and halogen bulbs.
Easy to install: Sunnata touch dimmer works with your existing wiring – and it doesn't require a neutral. All you need is about 15 minutes from start to finish.
Won't leave you in the dark: Lights off? The LED light bar provides a soft glow in the dark – making it easy to find the switch.
A smooth exit: Lights gradually fade on and off.
MyLevel personalization: gives you the ability to customize your Sunnata touch dimmer – you can adjust the brightness of the light bar as well as set a favorite light level

www.lutron.com/SunnataMyLevel.
ORDER NOW by logging into your account and #LUTR STCL-153PH-IV (Ivory) or #LUTR STCL-153PH-WH (white)
For more information contact your Schaedler Yesco sales rep or email [email protected].