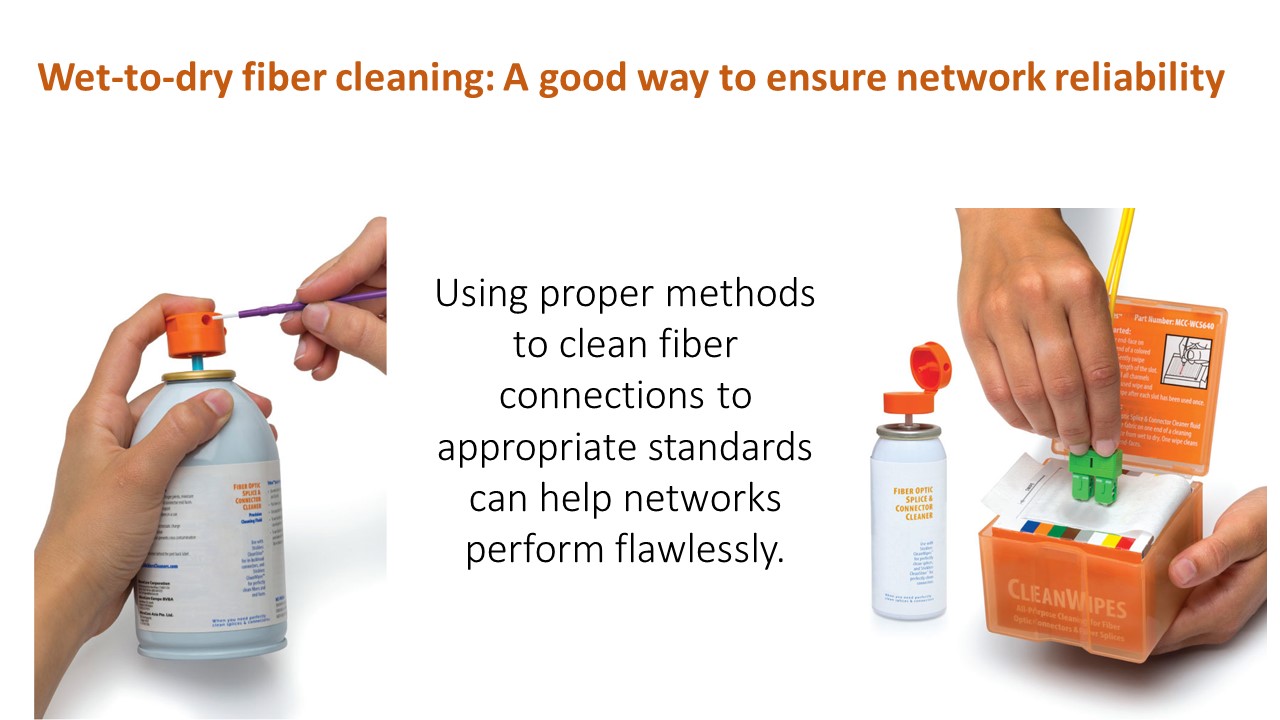 Cabling and Installation Maintenance
Wet-to-dry fiber cleaning: A good way to ensure network reliability
Wet to dry cleaning is the best way to ensure a proper clean on fiber connectors.  As network technology advances and speeds increase it is becoming more important than ever to ensure that all fiber connectors are free of debris, oils, and any other contaminants.  Wet to dry cleaning not only removes any contaminants but also removes any residue from the cleaning solution which helps to ensure that the end face of the fiber connector is as clean as possible before being tested, or placed into service.
Read more on why using proper methods to clean fiber connections to appropriate standards is important so that networks perform flawlessly here. 
ORDER NOW! Buy the cleaner here  and the dryer wipes here to ensure network reliability!