ALLEN-BRADLEY'S NEXT GEN DC POWER SUPPLY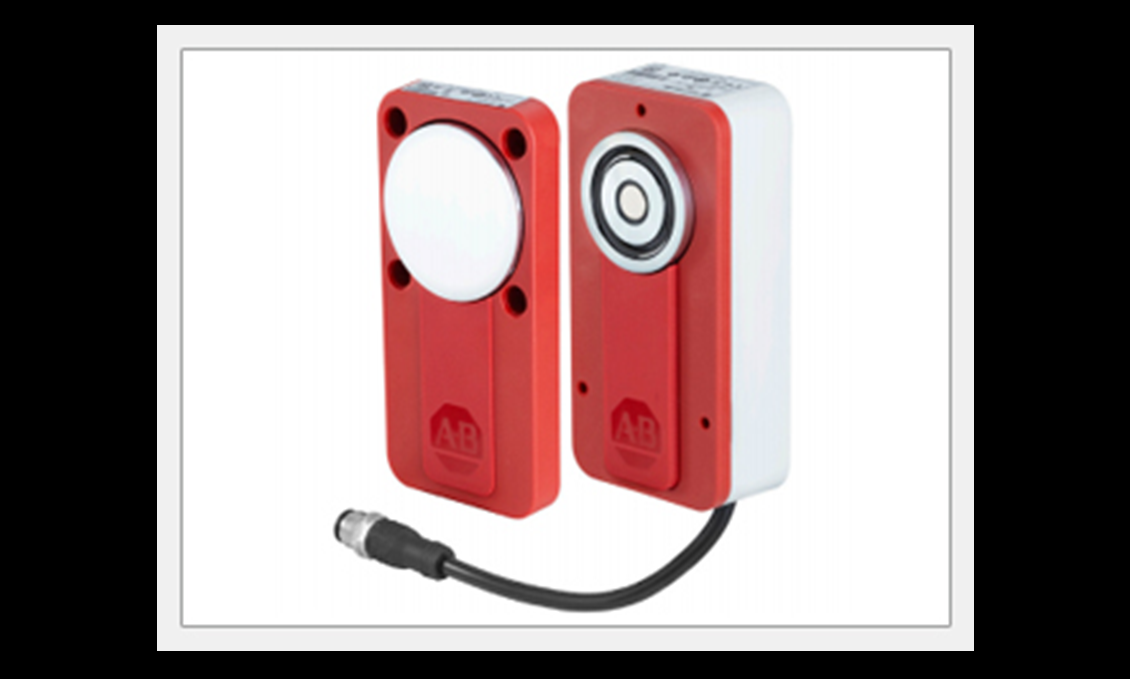 Bulletin 440G-EZ Electromagnetic Safety Switch
Do you experience machine downtime due to nuisance tripping of your safety interlock switches? Rockwell's new 440G-EZ Electromagnetic Safety Switch is a non-contact interlock device that is designed to protect a working process from unplanned downtime, to improve productivity, and increase efficiency while providing personnel safety.
The 440G-EZ electromagnetic safety switch is a cost-effective interlock solution that combines a Power to Lock (PTL) magnetic locking function featuring a 500N holding force and with ±5 mm misalignment tolerance. Intended for use on all types of guard doors, 440G-EZ electromagnetic safety switches are TÜV-certified up to Cat 4, SIL3, PLe — the highest level of safety for guard position. The magnetic locking feature further aids in door stability and reduces misalignment and nuisance tripping.
To simplify installation, troubleshooting and maintenance, the switch offers on-board LED diagnostics indicating switch status as well as when the state of the output signal-switching devices (OSSD's) are locked or unlocked.
To learn more about the 440G-EZ or for help with your machine safety application, contact your Schaedler Yesco representative!
Product Profile (pdf)
Installation Instructions (pdf)
User Manual (pdf)
Technical Data (pdf)