ALLEN-BRADLEY'S NEXT GEN DC POWER SUPPLY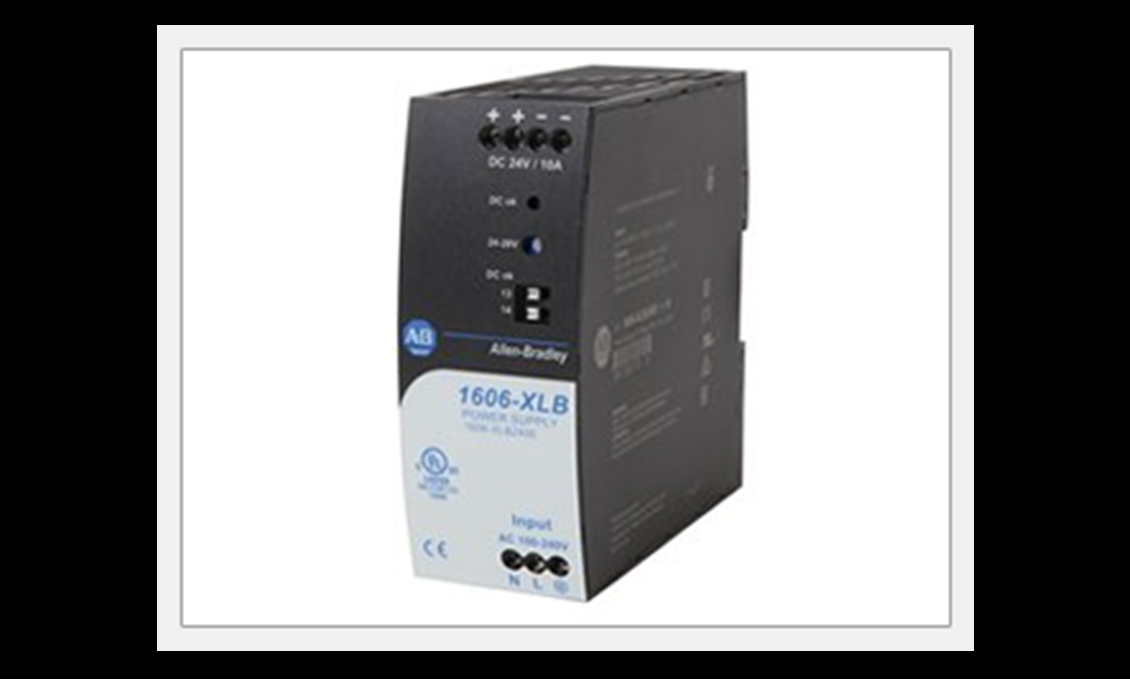 Introducing Allen-Bradley's Next Gen DC Power Supplies
The Next Gen Bulletin 1606-XLB Basic Switched Mode Power Supplies are designed for extended MTBF for longer service at a significant price advantage. The expanded product family now offers sizes including 1.5A, 2.5A, 3.75A, 5A, 10A, and 20A models. The single-board design enables up to an industry-leading 95.2% efficiency, resulting in reduced heat output. The Next Gen 1606-XLB Power Supplies also include a DC-OK signal allowing the ability to monitor the output voltage.
The Next Gen Bulletin 1606-XLE Essential Switched Mode Power Supplies have an improved compact design with increased efficiency for reduced heat output in your control panel.
 AB Basic Switched Mode Power Supplies
They are now available with push-in, spring clamp and screw terminations and are offered with 12, 24, and 48V DC output from 3.3 - 40A with 120% power boost. The Next Gen series addresses high-availability applications with optional redundancy modules, including a load-sharing version.
Brochure (pdf)
Product Profile (pdf)